Together for
Mine Action: 
Give Life Back

Human stories behind mine action and the bravery of survivors in reclaiming their lives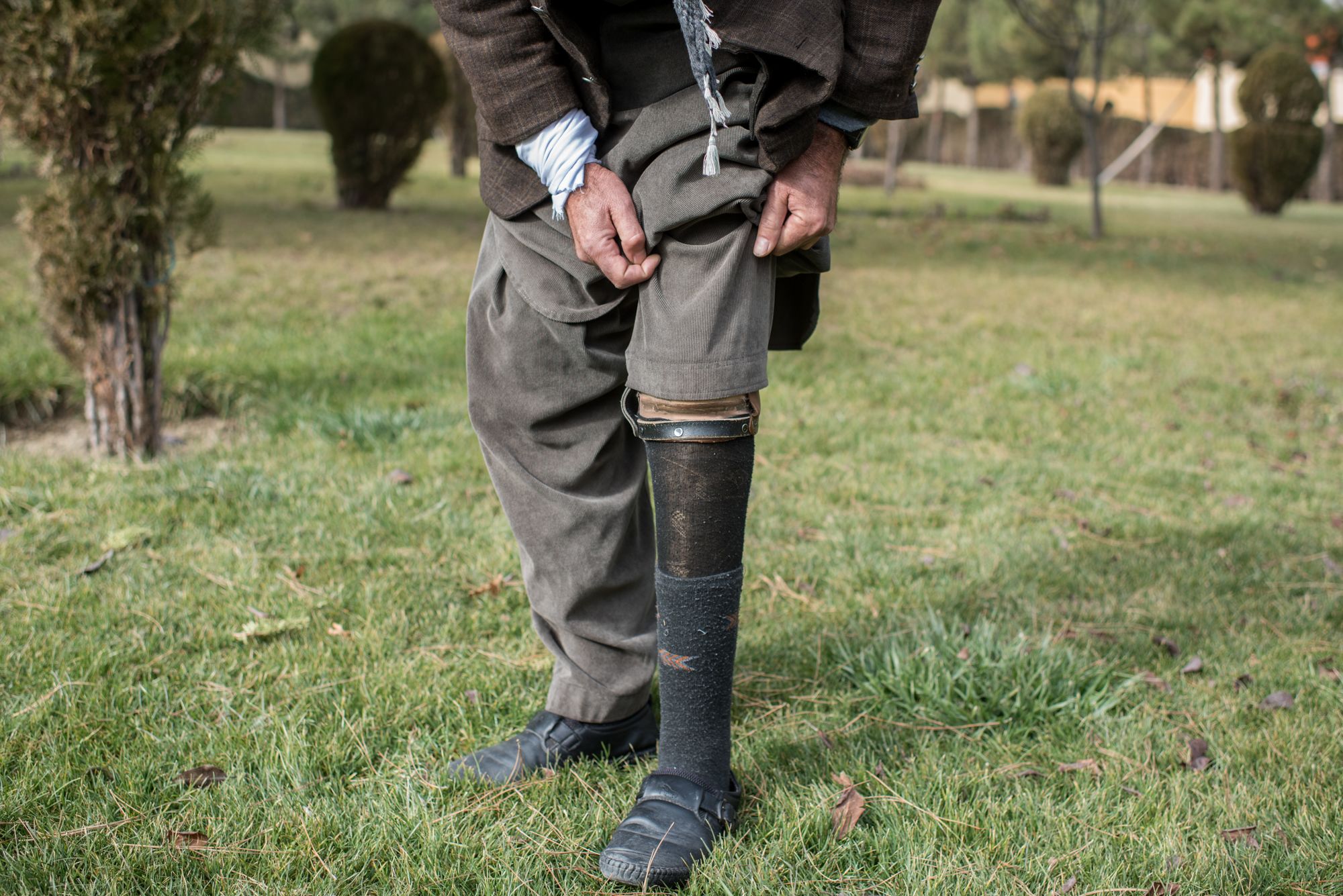 We all know what explosions look like. We have seen them on the news, in movies or, unfortunately, for too many, in real life.
What we do not always see, however, are the human stories behind them.
The movies don't always show the race to a hospital on dangerous roads, only for a victim to die along the way.
The headlines don't usually speak about the grueling rehabilitation journey facing a survivor and their family. And, those who are living the daily realities of disabilities or long-term injuries from explosive ordnance often do so without the resources and support they need. 
59 states and territories are contaminated by anti-personnel mines Decades ago, many of these incidents were triggered by landmines; silent killers, buried in fields and on roads, long after conflict had ceased.
Today, although great progress has been made in eradicating landmines, silent killers are still out there – lying as unexploded munitions in cities that have become battlegrounds, pieced together from explosives looted by terrorist groups. 
Explosive hazards kill and injure people every day, hinder social and economic development, and represent a serious obstacle to the delivery of humanitarian aid in critical areas of the world.
54% of all civilian casualties from explosive accidents in 2018
were children The ultimate aim of mine action is to prevent this suffering; to clear, survey and educate to avoid anyone falling victim to explosive ordnance.
Prevention, as we know, does not have a 100% success rate. It is for this reason that a spotlight must be shone on the stories and needs of survivors and their families and communities.
That is why UNMAS, as well as its partners in the mine action sector, are working to support and assist survivors and the people around them. Victim assistance is a core pillar of mine action. Rooted in international humanitarian and human rights law, it covers a wide range of support – from immediate medical attention in the aftermath of a blast to physical rehabilitation, psycho-social support and socioeconomic integration.
The UN Mine Action Strategy ensures that victim assistance is prioritized throughout UN mine action programming.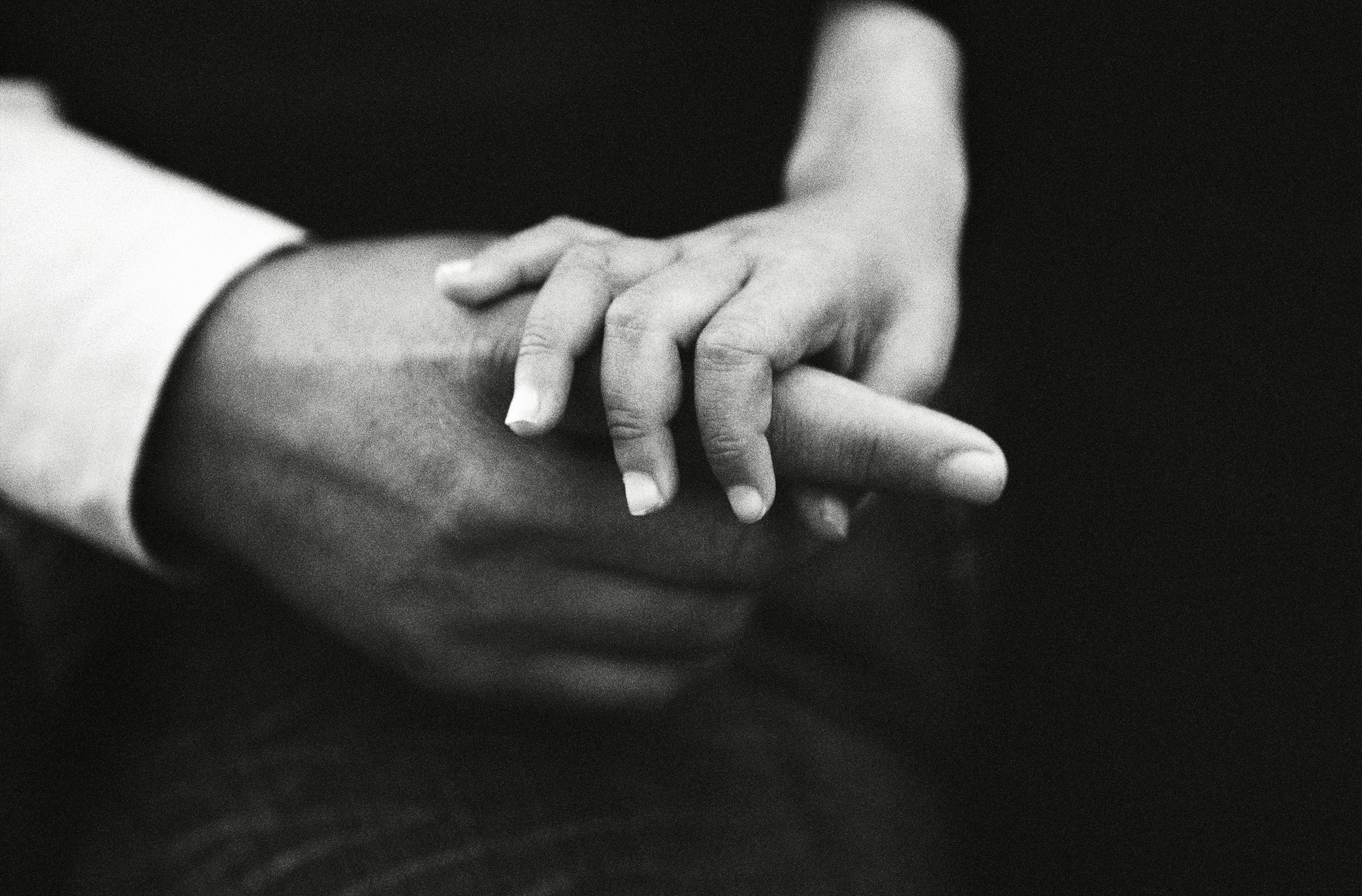 "There is no point in saving a life, if that person cannot access the tools to get their life back" - Giles Duley Giles Duley is a photographer, writer and CEO of the organization Legacy of War Foundation. His work focuses on the long-term humanitarian impact of conflict.
Giles worked as a successful fashion and music photographer for ten years. However, having become disillusioned with celebrity culture, he decided to abandon photography and took up a position as a full-time care-giver. It was in this role that he rediscovered his craft and its power to tell the stories of the most vulnerable among us. He then returned to photography, personally funding trips to document the work of NGOs and the stories of those affected by conflict across the world.
In 2011, Giles lost both legs and his left arm after stepping on an improved explosive device in Afghanistan whilst photographing those caught up in the conflict. He was told he would never walk again and that his career was over. However, characteristically stubborn, Giles told his doctors "I'm still a photographer", and returned to work less than 18 months later. His work has taken him to Iraq, Afghanistan, South Sudan, Democratic Republic of Congo, Angola, Bangladesh, Kenya, Ukraine, Jordan, Lebanon, Colombia, Vietnam and Nigeria among others.
Although documenting challenging, and at times, horrific situations, Giles captures the strength of those who fight adversity. His photographs draw the viewer to the subject, creating intimacy and empathy for lives.
In 2019 Giles Duley was awarded the prestigious Amnesty Media Award for Photojournalism. He remains a powerful champion for mine action, whether adding his voice to initiatives of the United Nations Mine Action Service or through his own advocacy projects.
Protecting survivors of explosive ordance is a priority for the United Nations. The Secretary-General puts a strong emphasis on "leaving no one behind" policy.
In 2015 the United Nations General Assembly adopted the 2030 Agenda for Sustainable Development. This historic document lays out the 17 Sustainable Development Goals, which aim to mobilize global efforts to end poverty, foster peace, safeguard the rights and dignity of all people, and protect the planet.
While mine action is not, itself, a goal, it acts as an enabler and an accelerant of the entire 2030 Agenda. Through clearing and surveying land, or teaching communities how to protect themselves from risks, mine action paves the way for children to return to school, it allows land to be farmed, and it creates socioeconomic opportunities for entire communities.
Mine action is often a critical part of peace processes, whether in facilitating the return of refugees and internally displaced persons or helping to build trust and confidence across conflict lines.
In the words of the United Nations Secretary-General, "peace without mine action is an incomplete peace."
LIVING PORTRAITS
BY MARCO GROB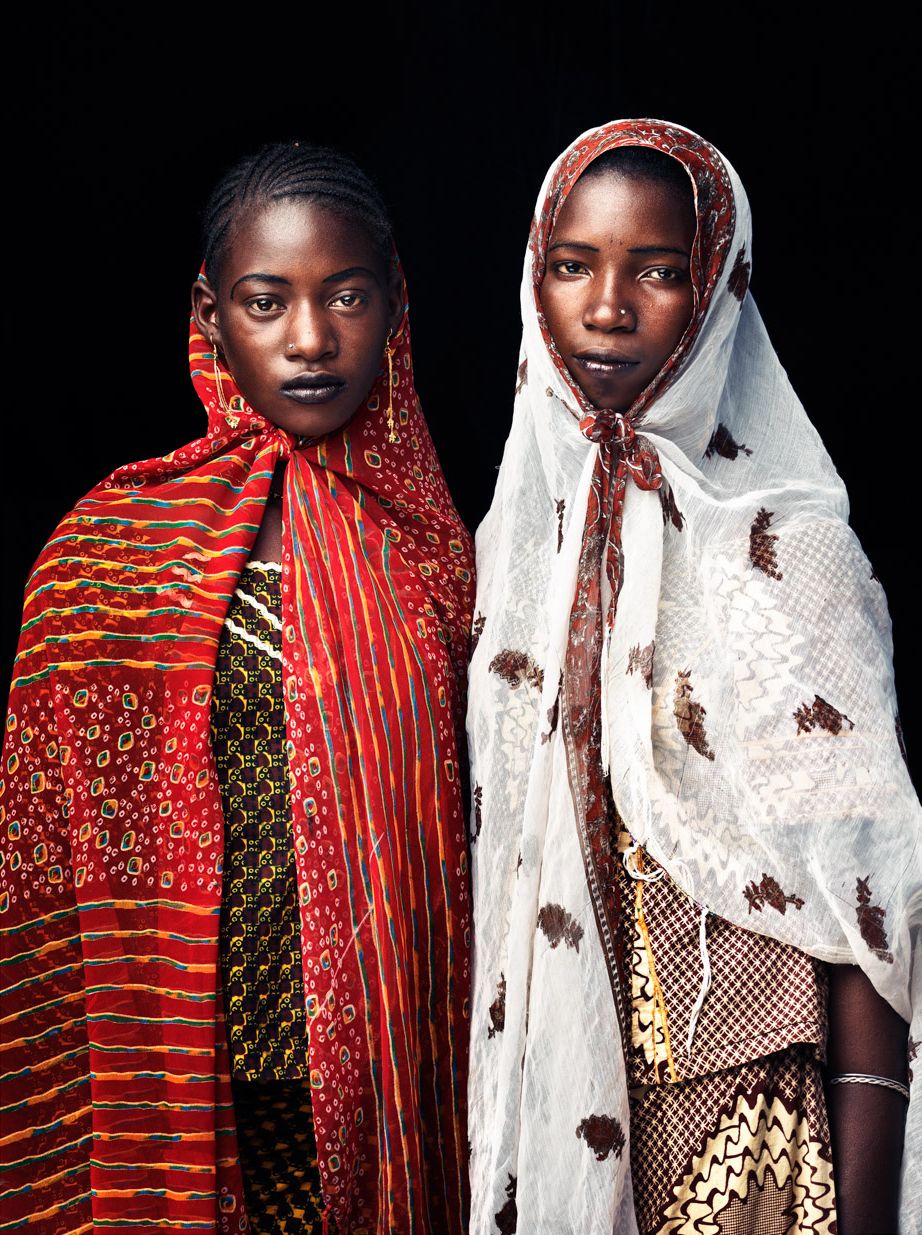 Marco Grob is an Emmy Award-winning photographer and director focusing on portrait photography. His work appears regularly in magazines like TIME, GQ, Vanity Fair, Vogue, Esquire, The New York Times Magazine, Wired and New York Magazine.
Over the course of several years, in collaboration with UNMAS, Grob has traveled to Afghanistan, Cambodia and South Sudan in order to report and educate about the global tragedy caused by explosive ordnance which inflict terror and pain around the world.
I'm painfully aware there's not much I can do as a photographer. But the one thing I can do is to raise awareness about the situation. To show the world their faces and make their names known.
From Cambodia to Mozambique, in Angola and in Afghanistan, thousands of lives are lost every year, with others altered forever because of one unlucky step.
Afghanistan remains one of the most contaminated countries in the world, with landmines, explosive remnants of war and IEDs scarring the landscape. While mine action in the country was originally designed to deal with the explosives left over from the Soviet-Afghan War and subsequent civil war, newer threats have emerged in recent years, forcing mine action personnel to adapt their methods and creating huge risks to civilians. In fact, the amount of people killed or injured by landmines and explosive remnants of war in 2018 was more than three times the level recorded in 2012.
After years of support and partnership, UNMAS handed over the coordination and governance role to Afghan national authorities in June 2018. UNMAS is still active in Afghanistan, providing technical and financial support to the government, and working closely with national clearance, risk education and disability organisations.
The first female deminers in Afghanistan, funded by UNMAS, began operations in Bamyan province in 2018, breaking barriers in what has been traditionally a male-dominated sector. These women helped make Bamyan Province the first Afghan province mine-free in 2019.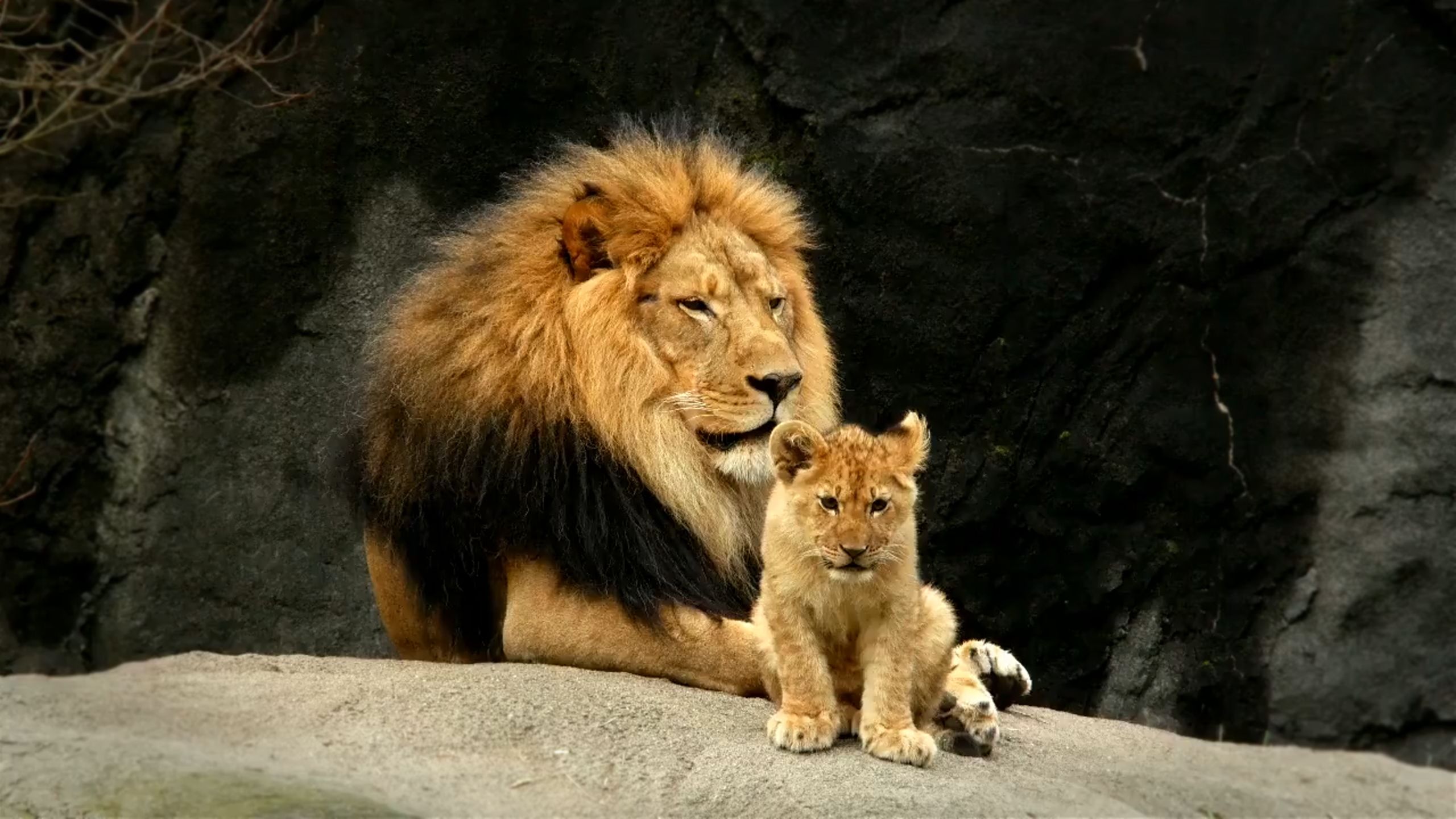 Cengiz Yar has photographed war and its effects in Iraq, Syria, and Afghanistan and has committed himself to documenting civilian casualties as a result of conflict.
In 2018 Cengiz, together with UNMAS, organized a photo exhibit entitled "Safe Home" at Photoville, an exhibition space in New York, showcasing photos from Iraq to highlight the challenging and demanding work that the organization carries out to create a "safe home" for the internally displaced people there.
Almost three years after Mosul's liberation, UNMAS clearance teams  have removed approximately 62,000 explosive threats from hospitals, schools, and public service facilities across 1,422 sites, but thousands more remain.
Meanwhile, nearly 1.4 million internally displaced persons living in camps wait for a safe, dignified return home to cities like West Mosul, reduced to rubble by the fighting. Risk education programs aim to protect residents and 'returnees' alike, working against the burden of worry that not every adult will heed the cautions and that 'kids will be kids', and could unwittingly expose themselves to great danger.
According to some estimates and based on work done to date, it may take a decade or more to clear West Mosul of explosive hazards; and as survey of other liberated areas continues, the timeline to fully clear these areas is still not known. Clearance and rehabilitation work proceeds, building-by-building, street-by-street, field-by-field.
The people of Iraq, like people everywhere, deserve a safe home.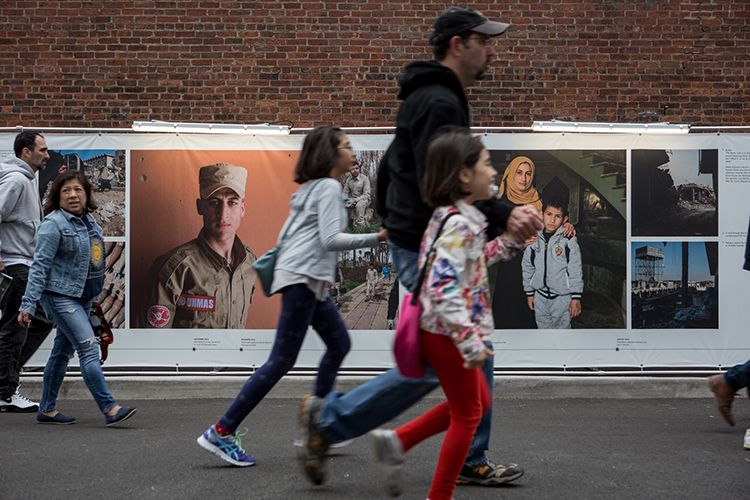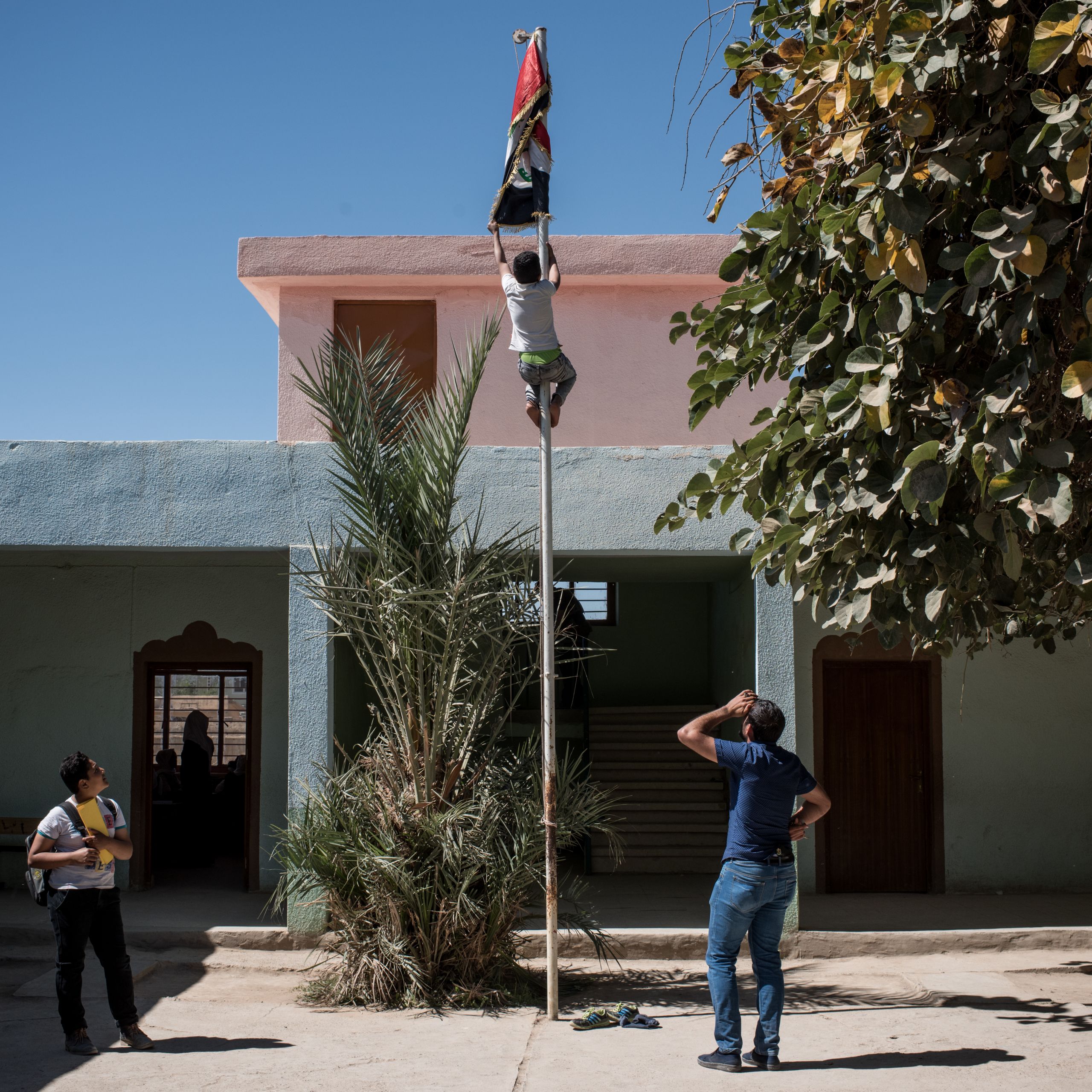 Men and women do not experience conflict in the same way. Women often suffer disproportionally – whether from conflict-related sexual violence, socioeconomic burdens, or other direct or indirect effects of violence and war.
By ensuring gender considerations are mainstreamed across mine action programmes, UNMAS trains women deminers and community risk educators, promoting the participation and leadership of women in peacebuilding and post-conflict settings.
Moreover, the specific needs of women survivors of explosive incidents can, in many cases, require targeted assistance and support – which is why a gender lens is crucial to the mine action pillar of victim assistance.
Mines, explosive remnants of war and improvised explosive devices threaten some of the most vulnerable people in society: women traveling to markets, farmers herding cattle, humanitarian workers trying to reach those most in need.
Even if lives can be saved in the aftermath of an explosive accident – which is not always the case, with some estimating that a third of victims die of hemorrhage – survivors and their families and communities face daunting hurdles in trying to piece their lives back together. Many do not have the correct equipment to allow them to leave their houses unaided; they struggle to reintegrate into society, get jobs or access basic services. 
On the international level, UNMAS and countless international and local organizations continue to advance the victim assistance pillar by advocating for increased protection and promotion of the rights of persons with disabilities. Through mine action programmes on the ground, efforts are ongoing to both ensure direct provision of services to survivors and their families, and establish more sustainable pathways and responses by working with national and municipal authorities to develop and enhance policies, laws and programmes.
States are compelled by international law to ensure that the human rights of persons with disabilities are protected and promoted. In 2019, the United Nations Security Council adopted resolution 2475 on the situation of persons with disabilities in armed conflict, which acknowledges the disproportionate impact of armed conflict on persons with disabilities, while reinforcing the obligations of all United Nations Member States. Moreover, the Convention on the Rights of Persons with Disabilities is a core pillar of the international framework of mine action.
---
The needs are vast. One child who loses a leg or an arm at five years of age will need roughly 40 prostheses throughout their lifetime. The same child may also require far more than assistive devices – from psychosocial support to tailored education.
Recent advancements offer hope.
New technology, the publication of open-source designs, and the development of self-tailored wheelchairs, among other initiatives, could provide new opportunities and tools, allowing survivors and their families to reclaim their lives.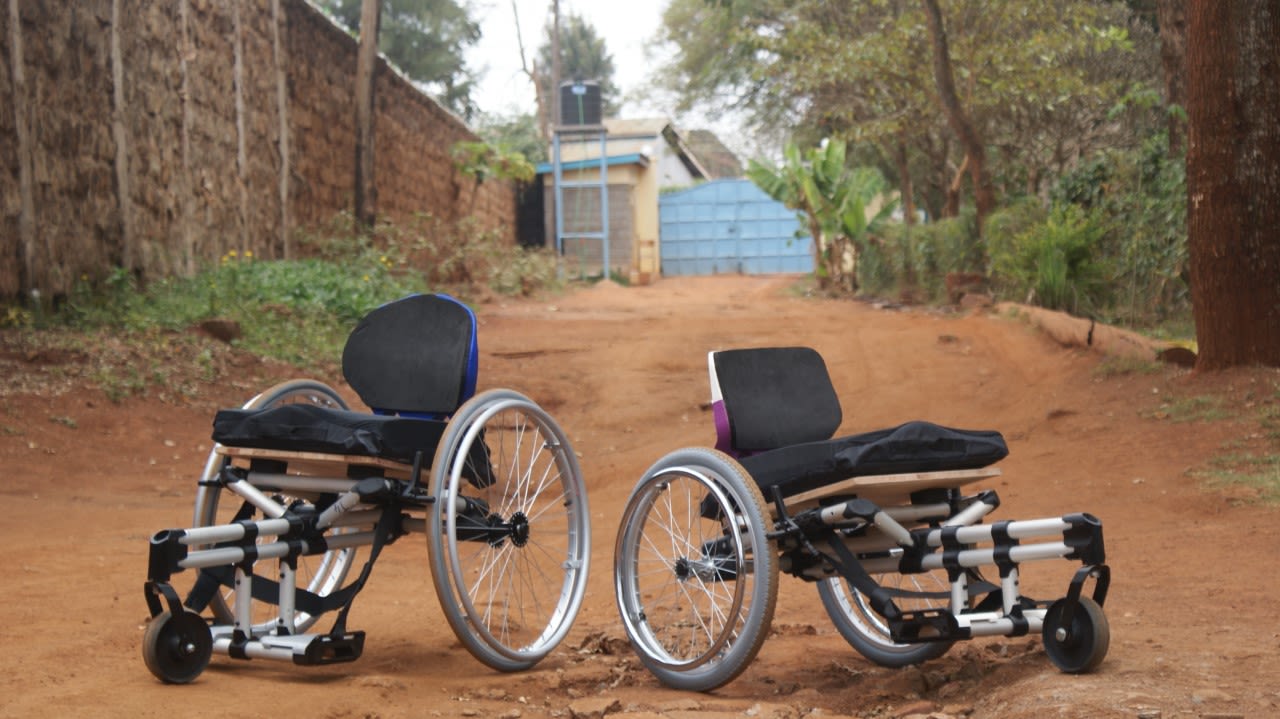 In the meantime however, there is an urgent need to scale up international funding and support to those living with the effects of explosive accidents, often in some of the most dangerous and vulnerable parts of the world.

Kisangani, Democratic Republic of the Congo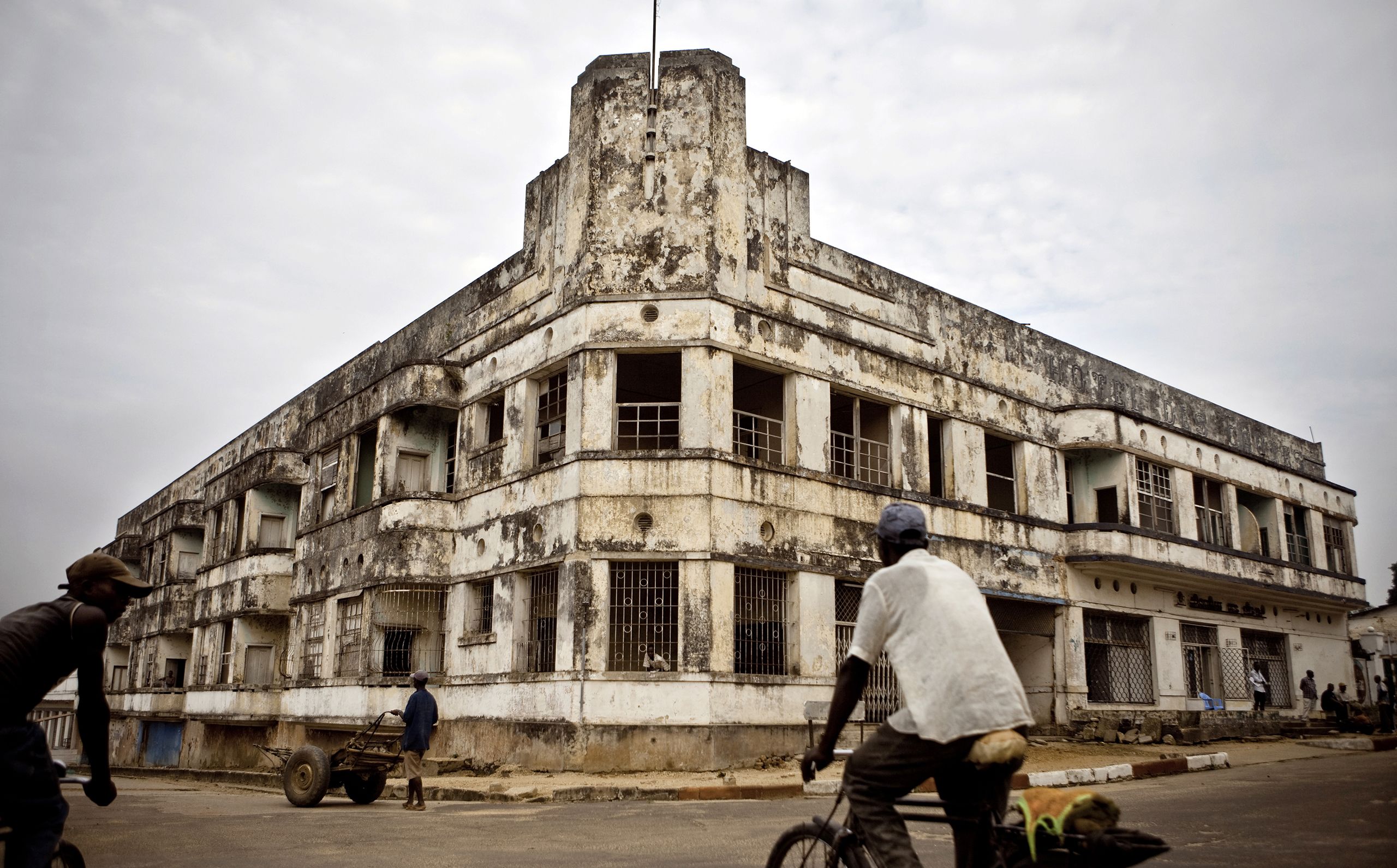 Photo: Gwenn Dubourthoumieu
Photo: Gwenn Dubourthoumieu
The Democratic Republic of the Congo has been the scene of ongoing armed violence and conflicts for two decades. In Kisangani, demining efforts have removed contamination from this area of land, leaving it ready to be used again by local communities. The injuries suffered by survivors cannot, however, be removed or undone – and many survivors and their families from local communities will continue to face challenges as their rebuild their lives after conflict.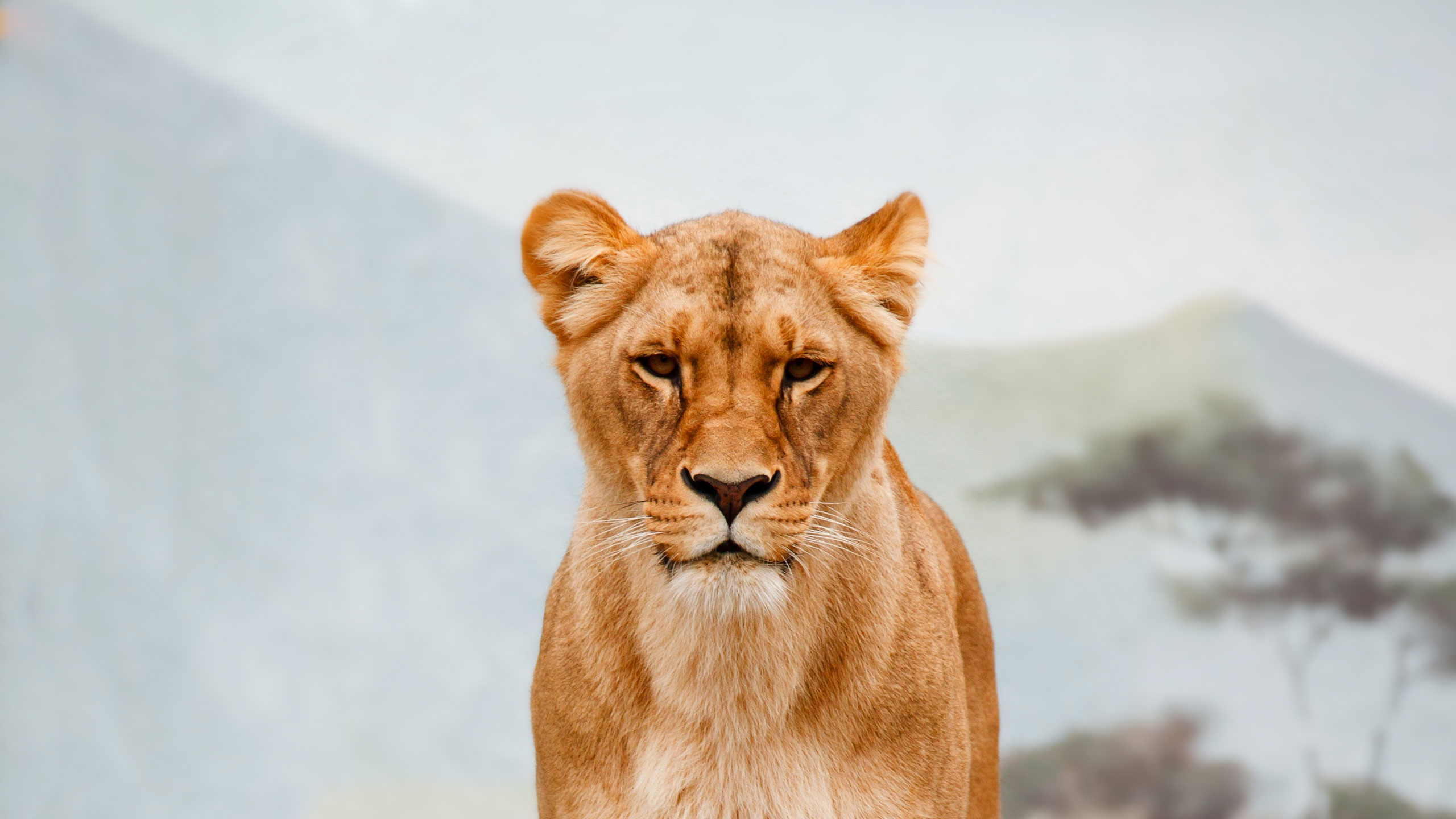 The new campaign launched by the United Nations, entitled "Safe Ground", aims to turn minefields into playing fields. The Secretary-General launched the five-year campaign on 4 April 2019, the International Day for Mine Awareness and Assistance in Mine Action.

The campaign links mine action, sport and the Sustainable Development Goals (SDGs) by showing how clearing minefields, brings communities together and raises awareness about mine victims, and survivors of armed conflict.
The campaign tackles two essential and linked challenges: clearing explosive hazards to make the ground safe for people to return and rebuild their communities without fear of injury or death; and raising awareness and mobilizing resources to support those who have acquired a disability because of explosive hazards.
Safe Ground is a global advocacy and fundraising campaign supported by an informal, voluntary Group of Champions, comprised of Member States of the United Nations, United Nations entities, civil society organizations, sports federations, private sector companies, and individual athletes.
Since its launch, Safe Ground projects have started in Afghanistan, Cambodia, Cyprus, the Democratic Republic of the Congo, Iraq, Liberia, the State of Palestine, Somalia, and Viet Nam.
Victim assistance is about more than staying alive; it is about creating the space for survivors and their families to take life back.
Not only is this the human thing to do; it is smart - for states and the international community alike.
If the rights and needs of survivors and their families are protected and met, whole communities will feel the benefits. And, we will all be one step closer to following through on the promises made in the 2030 Agenda for Sustainable Development. 
---
Donate and support UNMAS work today